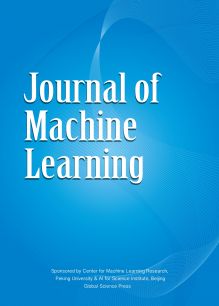 Journal of
Machine Learning
Electronic: 2790-2048
ISSN Print: 2790-203X
Aims and Scope
Journal of Machine Learning (JML) publishes high quality research papers in all areas of machine learning, including innovative algorithms of machine learning, theories of machine learning, important applications of machine learning in AI, natural sciences, social sciences, and engineering etc. The journal emphasizes a balanced coverage of both theory and practice. The journal is published in a timely fashion in electronic form.
Impact Factor:
5-Year Impact Factor:
CiteScore:
JML's editorial board is formed in October 2021, and it will begin to publish papers in March, 2022.